Alternative Natural Healthcare Services Inc.





| | | | |
| --- | --- | --- | --- |
| Home | | Health News & Tips | |
Ways to Maintain Youthful Skin & Appearance





Your skin is the largest organ in your body and also the one which is most directly affected by the external environment. Your skin is a very important fact in the overall appearance of health and vitality. Perhaps surprisingly, observing some simple rules can reduce the appearance of skin aging:




Avoid over-washing your skin


Our skin has a miraculous protective layer of sebum. Overly zealous washing can strip this away leaving skin dry, irritated and unprotected. Use a gentle cleanser with tepid water no more than twice a day.




Avoid harsh weather

Extreme weather, either too hot or too cold, can affect your skin's moisture barrier. Protect your skin with moisture retaining cream whenever your skin must face a harsh environment.




Avoid cigarette smoking

Smoking impairs blood circulation to the skin and causes oxidative cellular damage. On a macroscopic level, lip puckering and eye squinting involved in the action of smoking creates more facial wrinkles.




Be gentle with your skin

Squeezing pimples not only traumatizes the skin, it forces bacteria deeper into the skin tissue causing inflammation, infection and possible scarring. Use acne products.




Reduce stress

Who isn't stressed in today's society? Most of the stress we face on a day to day basis we can't control, so let it go! Focus on the things you can change and above all be good to yourself, you deserve it!




Eat a balanced diet with sufficient Omega 3 EFAs

A diet with ample fruit and vegetables provides nutrients and anti-oxidants for your skin and whole body. All the cells in your body need, but cannot manufacture, Omega Fatty Acid (EFA – Essential Fatty Acids). So you must provide them in your healthy diet.




Rehydrate your skin

Avoid excessive sunlight
What makes this part of the year so special for many is the love and small gestures for our guests or hosts. It is often those simple and profound joys that warm the heart. And most of all what is best is if we will continue to carry those feelings and warmth throughout the year.

Add a very special seasonal touch by filling the air with the scent of delicious perfumes which will help you create that magnificent and "homey' atmosphere you are looking for.

Aromatherapy offers a vast range of perfumes that may be used to recreate a particular atmosphere or simply bring back happy memories.

Aromaforce Essential Oils are high quality, therapeutic oils for the body, soul and senses alike. Aromaforce is a unique line of essential oils, which are guaranteed to be pure, unadulterated, botanically certified and undiluted. These essential oils are extracted by either distillation or expression (a form of cold-pressing done exclusively with citrus oils). These two methods of extraction are considered to be the most effective in preserving the integrity and characteristics of the oils.


~ To Create a Warm and Friendly Atmosphere ~
Mix 1 or 2 drops of essential cinnamon, balsam fir and orange oil into 1 cup of hot water (not boiling) in a vaporizer to release small bursts of fragrance in each room of the house.

~ To Create a Beautiful Season Scent ~
Mix:
4 drops of Orange essential oil
4 drops of Mandarin essential oil
1-2 drops of Cinnamon essential oil
3 drops of Balsam Fir essential oil
3 drops of Peppermint essential oil
Pour the mix in a diffuser and diffuse for 15 minutes every hour.

~ To Evoke the Invigorating Scent of the Forest ~
Combine essential oils of coniferous trees such as pine or juniper, or aromatic herbs such as rosemary and marjoram, and spray them on a garland, at the center of a table or even on decorative table napkins. You can also create your own wonderful fragrances by combining aromas of balsam fir, pine, orange and mandarin.

~ Guests at Home? ~
If you have guests staying at your house, refresh their room by applying three drops of lavender or orange oil to the edge of a pillow case. Sleep will come easily, bringing happy dreams and plenty of rest.

But most of all stay happy and healthy, enjoy your precious moments with dear family and friends. Always keep a warm and inviting atmosphere from your hearts, which is the real true gift. Anything else you do will be felt richly and genuinely.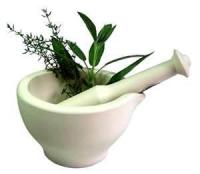 Alternative Natural Healthcare Services Inc.

#18 - 80 Nashdene Road, Scarborough, ON M1V 5E4
Tel: 416.299.1354
All Rights Reserved
®
2008-2015